OVERVIEW
This content section features dedicated custom car and lowrider magazines that were printed in the United States. Although men and women were customizing from the earliest days of automobile, the cars of the 1940s, 1950s and 1960s were especially popular for treatment.
Other known custom titles for which we have not been able to find complete sets include KKOA Trendsetter, Street Cruisin' and US Customs.
Lowrider vehicles have been around since the 1940s, but dedicated magazines didn't appear until the 1970s with the full emergence of the Chicano Movement. Besides the titles shown below, other lowrider titles were printed but we have not found complete sets. This includes Lowrider Happening, Lowrider Classics, LoCompany, Scrape, Technical Lowrider and Vajito.
The image below shows the lineage and life span of these titles. Since many general hot rodding magazines also covered customs, look in general hot rod titles for more examples.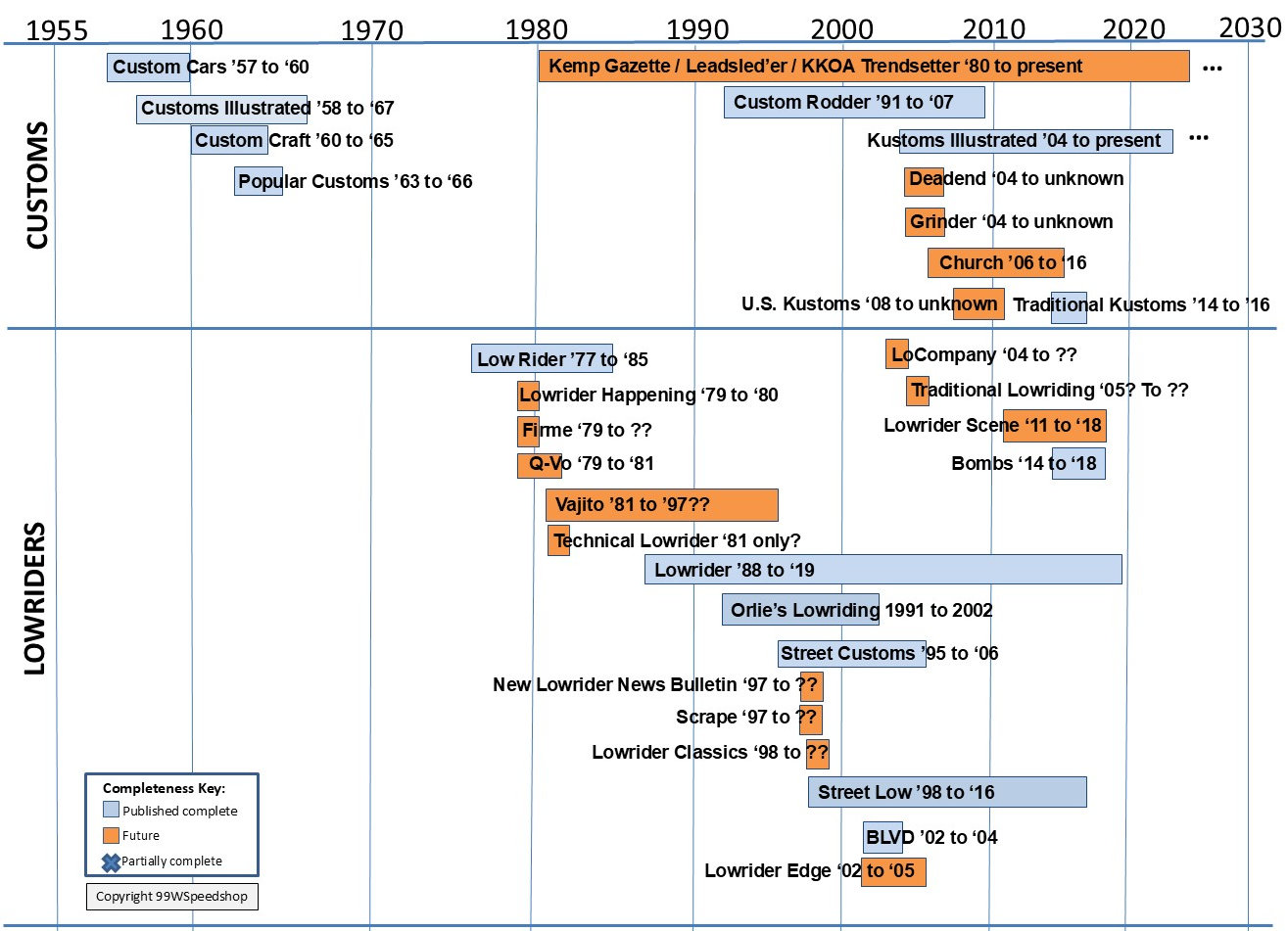 CONTACT US
Email: info_99wspeedshop@yahoo.com